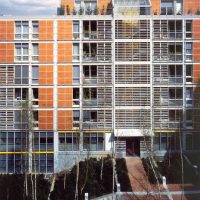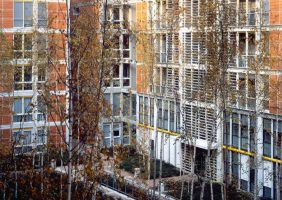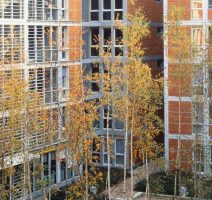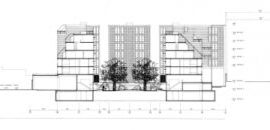 Rue de Meaux Housing Complex
Main objectives of the project
This building is situated in a densely populated area of Paris. Its rectangular shape integrates with the surrounding urban fabric, but its center features a carved-out interior green space. The building is divided into three sections by narrow slots, with the garden creating a surprising contrast to the bustling street. Residents access their building entrance by walking through the garden, adding to the element of surprise. The building offers a variety of apartment sizes and layouts, with model apartments designed to be flexible and neutral. Each of the 220 apartments has two exposures, overlooking both the garden and the urban neighborhood.
Date
Stakeholders
Arquitecto: Renzo Piano Building Workshop
Location
Continent
:
Europe
City
:
Paris
Country/Region
: France, Paris
Description
The building is located in a densely populated area of the 19th arrondisement in Paris. The building, with a rectangle general shape, can be thought of as a mass built to fit into the existing urban fabric on its outside perimeter while its center has been "carved out" to accommodate an interior green space. Two narrow slots divide the constructions in there sections on the garden. The contrast between the bustle of the street and the calm of the garden creates hence, an effect of surprise for the residents who must walk through the garden to reach their building entrance. The volumetric diversity of the building results in a wide variety of apartments. However, for the buildings bordering the garden and for the blocks on the east and west separated by the slots, model apartments with fairly neutral and flexible layouts were created. Essentially they comprise a large crosswise room facing north-south with a balcony or winter garden at either end; a conventional "night" area is adjacent. Therefore each apartment of the 220 created, has two exposures: the garden and the urban neighbourhood.