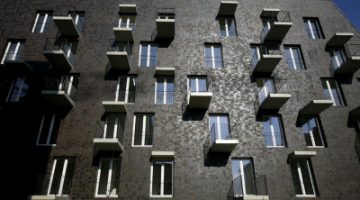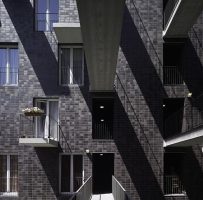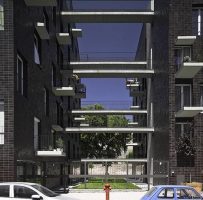 Práter Street Social Housing
Main objectives of the project
The infill project aimed to both complement the site and establish a distinct character for the social housing. The design incorporates materials and a dynamic facade that create a unique identity while harmonizing with the surrounding buildings. A garden between the two volumes provides sunlight, ventilation, and street visibility. Slim balconies, overhangs, and elevated walkways enhance the street facades, connecting the buildings. The apartments offer flexible layouts, and the rooftop terraces offer panoramic city views.
Date
Stakeholders
Arquitecto: PLANT – Atelier Peter Kis Kft.
Location
Continent
:
Europe
City
:
Budapest
Country/Region
: Budapest, Hungary
Description
The design approach for this infill project was based on both its urban role of finishing the site as well as the development of a distinctive character for the social housing. Consequently, although the project responds to the heights and proportions of the surrounding buildings, the choice of materials and dynamic facade articulated by horizontal elements, creates a singular identity. Between the two volumes, a rectangular form that continues the block and an L-shaped one that completes the corner, a garden has been generated providing sunlight and ventilation to the apartments and which can be seen from the street. The street facades with their characteristic slim balconies and overhangs wrap around the garden, augmented by elevated walkways that connect the two buildings. The various apartment types have in common a clear and flexible layout and from the two rooftop terraces there are panoramic views over the city.